Page 21 of 21 •
1 ... 12 ... 19, 20, 21
@DrKruntz

wrote:Hello...

I have download this fantastic mod starting from EEC GT3 Base Mod v2.2 (Updated January 16, 2018) and EEC GT3 Base Mod V2.2 3-Tire Option but, as there are so many add-ons and updates that can create confusion, especially in novice sim drivers, I wanted to know the proper installation procedures and propose to those who are able to do it to write a tutorial, step by step, indicating which files to download and how to proceed to the complete and correct installation of the entire mod, also inserting the precise links of everything you need (even the correct skins for the various cars).

Anyway, from what I read and understood... it is necessary to download and install chronologically:

- EEC GT3 Base Mod v2.2

- EEC GT3 Base Mod V2.2 3-Tire Option

- EEC_GT3 Sound Revision v.1.12

- Acura NSX GT3 for EEC GT3

- Lexus RC-F GT3 for EEC GT3

But it can also be added the EEC GT4 series, composed of files

- EEC_GT4 v1.2

- Read to Race GT4 Skin Pack

Now I do not know if I wrote everything correctly or if some necessary files are missing, so who can indicate if everything is right to avoid making some serious mistakes?

Meanwhile, many thanks to those who confirm everything and we hope for an updated summary tutorial so that every possible doubt is turned away!
First of all, you can download the EEC GT3 Base mod V2.2. This gives you all the cars as listed in the first post in topic.
Next, you could download the sound revision pack. This will update some of the sounds, however, if you don't feel like downloading it then it's also file, the mod will still work fine.
The 3-tire option is also optional. The standard mod uses a single compound, however if you desire to have the compounds as hard - medium - soft,  you can install this file.
The Acura and Lexus are add-on cars, which are not included in the V2.2 base mod. Those are however excellent mods made by Triebie! Please keep in mind that those cars will be updated soon, to solve some bugs.
The GT4 mod is a seperate mod, which is not needed to make the GT3 mod work, but can be added separately, for example to get the full Bathurst 12h Skinpack working for example. More GT4 skins will follow soon for Blancpain Asia, and maybe we might even see some separate GT4 packs

@hossy0saka

wrote:A wonderful mod. Thank you.

I attempted to paint Ginetta_G 55, but I could not.

Other vehicles are made.

Is there any special way to paint on Ginetta_G 55?
G55 works fine for me to paint on, can you maybe give a better explanation of your problem?
______________________________________________________________________________________________________________________

Harm Roelofs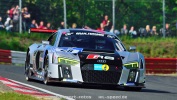 ThatAudiFan




Posts

: 1451


Join date

: 2014-06-17


Age

: 20


Location

: The Netherlands



EEC_GT3 Sound Revision v.1.12 link?

mtom1984




Posts

: 3


Join date

: 2018-05-23



@ThatAudiFan

wrote:

G55 works fine for me to paint on, can you maybe give a better explanation of your problem?
Was self resolved.
Although the resolution of the template is 2048 × 2940, it seems that it does not load unless 2048 × 2048 is set.
BTW, Nissan GT-R canards are right and left when seen in the showroom, but in the race only the left is attached. Do you know the solution?

hossy0saka




Posts

: 16


Join date

: 2018-02-12



First of all, great mod!
Now, is there an option for windows without dirt?
I would like them clean. Tried to use windows template for Ferrari 488, but did not work...
Can someone help me please?

zand75




Posts

: 2


Join date

: 2018-07-17



the Template of the GT3 Porsche 991 GT3 is correct? I downloaded the template link 3 and none of it looks like the base car.

______________________________________________________________________________________________________________________
Emerson Czerkawsky

czerkawsky




Posts

: 9


Join date

: 2017-03-05



Page 21 of 21 •
1 ... 12 ... 19, 20, 21
---
Permissions in this forum:
You
cannot
reply to topics in this forum